The Global Health Network team includes a number of Regional Coordinators based around the world
Our coordinators are passionate about research, and improving the research landscape in their settings. Critical to their role is designing and setting up a range of initiatives that strengthen the research culture, the skill base and further career development opportunities for research staff. Giving an insight into their backgrounds and roles, please get to know our Coordinators better by reading their bios below.
ARGENTINA
---
Mercedes Rumi
Latin America and The Caribbean Lead, The Global Health Network
Mercedes is a medical doctor from the University of Buenos Aires (UBA), Argentina, where she has assisted in the conduction of Prenatal Stress research, within the Perinatal Neurodevelopmental Programming Laboratory. Her motivation lies in discovering and helping advance medicine, for which she has worked in Infectious Diseases Prevention projects in Kenya and Colombia. To facilitate and strengthen research across LMICs, within The Global Health Network LAC, Mercedes establishes partnerships with research groups, organizes workshops, and supports learning initiatives in different Universities and health centers.
BRAZIL
---
Flávia Bueno
Fiocruz Lead, Instituto Oswaldo Cruz (Fiocruz) and The Global Health Network
Flávia graduated in Psychology, and is also a Public Health Specialist, holding a Master's degree in Public Health (sub-specialty Public Policies and Health) with a dissertation in international cooperation in HIV/AIDS and borders. Flávia participated in the 2013 class of the Edmundo Granda Ugalde International Health Leaders Program of the Pan American Health Organization (PAHO/WHO), and worked as the Information and Knowledge Management Lead at the South American Institute of Government in Health of the Union of South American Nations (ISAGS/UNASUR). Flávia holds a PhD in Global Health and Sustainability at the Faculty of Public Health of the University of São Paulo (FSP/USP), and currently coordinates the Fiocruz Hub at The Global Health Network, as well as an active member of the executive team of the Zika Social Sciences Network and the Social Impacts of the Epidemic axis of the Covid-19 Fiocruz Observatory.
HONDURAS
---
Jackeline Alger
Honduras Regional Coordinator, Faculty of Medical Sciences UNAH
Jackie is a Parasitologist working in the Department of Clinical Laboratory at University Hospital in Tegucigalpa, the main public health hospital in Honduras, as well as a faculty member in the Research Unit of the Faculty of Medical Sciences, Universidad Nacional Autonoma de Honduras, an Adjunct Associate Professor at the Tulane School of Public Health & Tropical Medicine (SPHTM) in New Orleans, and a board member of the Instituto de EnfermedadesInfecciosas y Parasitologia Antonio Vidal—a non-profit organization devoted to training, advising, and conducting research in the field of infectious diseases. In addition to being a scientist and teacher, Jackie is strongly committed to making sustainable health research a national priority and to strengthen the capacity for research and innovation in Honduras. By combining clinical laboratory work, teaching, and research activities with a passion for mentoring graduate students, post-graduate trainees, and faculty members performing health research, Jackie builds interdisciplinary bridges and promotes international collaboration and networking to advance scientific research in Honduras.In 2019, Jackie was awarded a special commendation as Honduras HIFA Country Representative for year 2019: http://www.hifa.org/news/christopher-chibuike-alagboso-nigeria-hifa-country-representative-year-2019 A further profile was published recognising Jackie's achievements by WHO-TDR: https://www.who.int/tdr/capacity/alumni/jackeline-alger/en/
PERU
---
Roxana Lescano
Peru Regional Coordinator, NAMRU-6
Roxana has served at NAMRU-6 for more than 30 years and in the role of Director of Research Administration since 2005. Her experience spans from IRB member training to program oversight and monitoring, assisting the institution and other institutions in Peru in the development of their institutional policies and educational programs in areas of human subject's protection, scientific integrity and care and use of animals. Roxana participated as an NIH grant reviewer and is a frequent lecturer at master's programs and professional associations in the topics of human subject protection and research integrity, in Peru and in other countries in Latin America. Roxana graduated as an attorney and has completed a Masters in Bioethics and a Masters in Epidemiological Research.
AFRICA
---
Ken Awuondo
TGHN Africa Regional Coordinator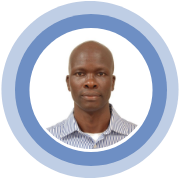 Mr. Ken Awuondo is Biomedical Scientist who has worked as Laboratory Manager for different Research organizations in Africa. He has vast experience working in Clinical Trial projects for over 30 years. He is currently the African Regional Manager for The Global Health Network (TGHN), based in Mombasa, Kenya. He coordinates the activities for TGHN with collaborating partners and networks based in Africa. Ken is familiar with Medical Research landscape in Africa, including challenges for Research uptake. He previously worked with various research organizations including the consortium of Ebola Vaccine Project in Sierra Leone (West Africa); Collaboration Programme between Kenya Medical Research Institute and Wellcome Trust; International Aids Vaccine Initiative (IAVI); United States Army Medical Research Unit (USAMRI) Kenya; Ministry of Health, Kenya. Ken has also worked in various countries in Africa under Short Term Technical Assistance (STTA), where he facilitated Laboratory Technical Training, Malaria Microscopy and Quality Management System to prepare Sites for Clinical Trials as well as Laboratory Accreditation.
Ralueke Ekezie
Global Research Nurses Lead Coordinator - Nigeria
Ralueke Ekezie is a multiple award-winning Research and Entrepreneurial Nurse, and started his role as Global Research NursesLead Coordinator for Nigeria in 2014 in collaboration with The Global Health Network, University of Oxford. To date, Ralueke has organised a series of training and skill-sharing workshops, International Nurses Day programmes with Nursing departments in Hospitals, and a radio programme across two Geopolitical regions in Nigeria (Lagos and Enugu) training over 2000 nurses in clinical research. Ralueke is the Chief Executive Officer (CEO) for Blue Torch Home Care Limited, the first Registered Home care agency in Nigeria. He is also Founder and President of African Nurses and Midwives Network (ANMN), a Pan-African nurses and midwives organization working to unite nurses and midwives in Africa. Ralueke was selected as an alternate in the 2015 the Mandela Washington Fellowship for Young African Leaders, a flagship program of President Obama's Young African Leaders Initiative (YALI), and the 2020 YALI RLC West African Cohort 13. He is a Social Enterprise Fellow with Circle of Health International (COHI), Austin Texas, USA. He is also a (MAMA) Maternal health Ambassador since 2012 with Motherhood around the Globe, and the Nigerian consultant to the World Continuing Education Alliance (WCEA) overseeing the Nursing and Midwifery Council of Nigeria (NMCN) and Nigerian Medical Association (NMA) projects. Ralueke won the Connecting-Nurses Care Challenge Innovation Award 2012 sponsored by Sanofi, in association with the International Council of Nurses (ICN) for his work in Home Care Nursing, and won the award for Health Information for All (HIFA) Country Representative of The Year 2013. Ralueke is a Commonwealth Scholar currently pursuing his Master's Degree in Dementia Studies at University of Stirling UK.
Wema Meranda Mtika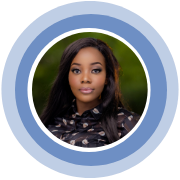 Wema is a Public Health Researcher, holding a Master's degree in International health and Tropical Medicine (IHTM) obtained from the University of Oxford. Currently, she is a Research Officer at The Global Health Network (TGHN) under the University of Oxford and coordinates the Applying Research to Policy and Practice for Health (ARCH) programme. Wema has vast experience in conducting Water, Sanitation, and Hygiene (WASH) research, as well as academic tutoring and mentorship including research project supervision at WASHTED Centre (Malawi Polytechnic) in collaboration with the Department Sanitation, Water and Solid Waste for Development (Sandec) at Eawag in Switzerland. Wema has also worked in maternal and child health at UNC Project Malawi where she supported a cohort study to improve HIV exposed infants' ART adherence, and clinical work such as HIV testing and counselling, vaccinations, and assessing healthcare workers on HIV treatment delivery in 25 health facilities.
ASIA
---
Dr Aliya Naheed
Head, Initiative for Non Communicable Diseases, Health System and Population Studies Division, icddr,b

Medical doctor and public health researcher with extensive training in epidemiology, public health, behavioral intervention, health system and policy research. Strong background in disease surveillance, laboratory based research, randomised control trial, experimental designs, case control study, longitudinal cohort, large scale nationwide surveys, qualitative study and economic evaluations. Current research interests primarily focus on prevention and control of non-communicable diseases through strengthening the local health systems.
Joby George
Global Research Nurses Lead Coordinator - India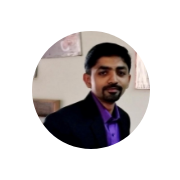 Mr Joby George is a Clinical Researcher by profession, with over 10 years of continued experience in both patient care and Clinical Research. Joby is currently practising as a Nurse Coordinator in clinical research at the Institute of Critical Care and Anaesthesia, Medanta The Medicity, Gurgaon, India. In 2014, in consideration of his contribution to clinical research, Medanta The Medicity Hospital, has conferred him with the "Best Research Nurse Award". With experience in writing protocols, conducting investigator-driven studies and patient-centric projects, Joby has initiated the first point prevalence study on pressure ulcers and patient characteristics in India in collaboration with EPUAP, London. Joby has successfully collaborated with many international universities and organizations in conducting research studies in India and has authored national and international publications. With a deep interest in strengthening research capacityJoby has successfully organized skills-sharing workshops in major cities including Gurgaon, Mumbai, Gujarat, Hyderabad and Bhopal. Joby has led regional initiatives among student nurses to explore and nurture the research culture, and serves as the Lead Coordinator for the Global Research Nurses programme in India in collaboration with The Global Health Network, University of Oxford. Joby was the first Indian to serve as a board member of IACRN, USA for the year 2020. Additionally, he is a member of various non-governmental organizations at Delhi.